Simulate an Oracle audit
Get the same results but without the claim.
Discover how and where you're exposed.
Watch Demo
Free Trial
Prevent Compliance Claims
Find out what Options and Management Packs you really use and sanitise if necessary.
Watch Demo
Free Trial
$avings & Optimizations
Identify under-utilised licenses and operational optimisations to ensure compliance at the lowest cost.
Watch Demo
Free Trial
Are you under audit?
Analyse and understand the audit data
before sharing it with the auditor.
Watch Demo
Free Trial
You can't manage what you don't know
Don't be surprised
by assumptions and false-positives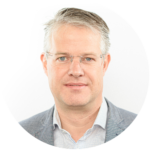 Daniel Hesselink
CEO & former Oracle compliance auditor
Transparency in Oracle Database licensing
Oracle provides no functionality allowing clients to independently quantify their license- and product utilization. We have now fixed this problem, allowing companies of all sizes to independently create a detailed Oracle database compliance report. It's easy to create, understand and work with allowing all Oracle database users to their licensing footprint. Oracle OPN and SAM Partners around the world already use it to help their clients, which is a fantastic development we are thrilled to support.
Dutch television interviewed CEO Daniel Hesselink about the importance of understanding your license position.
Until now, Oracle Database licensing was difficult
The price is determined by the number of database instances. You need one "Instance Credit" for each database instance to analyse. Special pricing is available for IT Partners and projects of  > 1,000 database instances.
FREE
Database Options Summary
Database Mgt. Pack Summary
Excel Export
1000
900
800
700
600
500
400
300
200
100
PARTNER
Are you an IT Company?
Integrate our solution
in your service offering
Become a value-add partner
for License Audit users
who seek additional services